Big block Chevy engine projects
Last updated on September 28, 2013
---
The coupe engine
---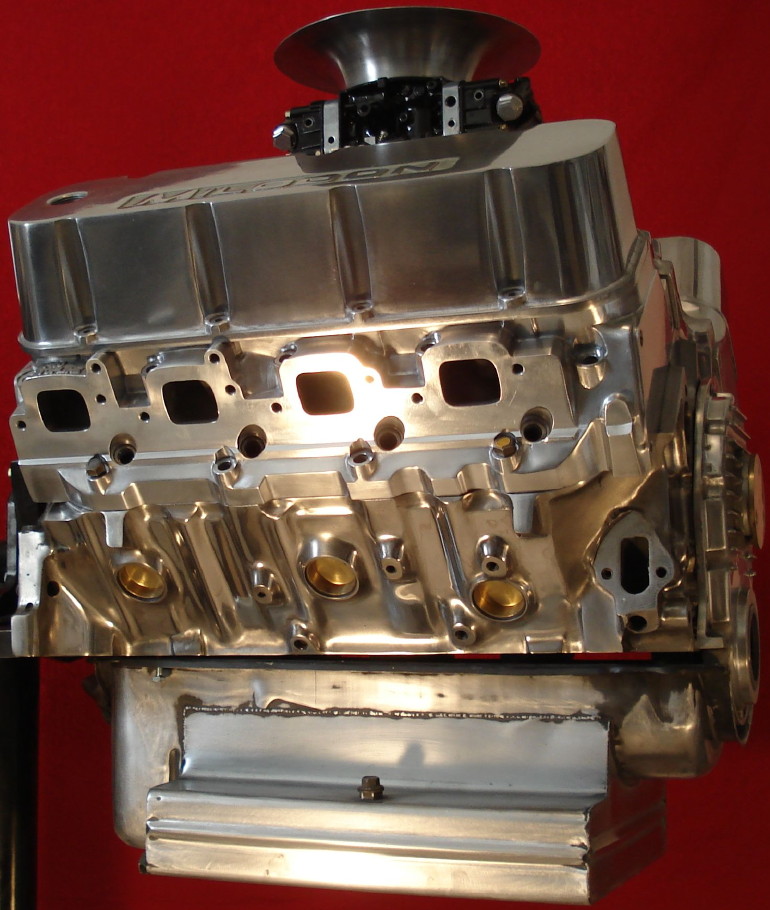 While the 327 engine serves as living room art until it gets installed in something, these engines are both based on big block Chevy blocks. All of them make use of a variety of quality speed equipment: some current, and some classic.

The polished 496 engine shown here was originally intended to go in my roadster project, but that was before I found an original '32 three-window coupe. That's where this one is going.

The foundation for the coupe engine is a big block Chevy tall-deck block, which originally had a 4.25-inch bore. At their upper limit, if you notch the oil pan rails, these blocks can handle a 4.5-inch stroker crank. The combination for this engine will be a 4.31-inch bore and a 4.25-stroke, providing 496 cubic inches.

This block's casting number is 473478, which indicates that it's a 427 tall-deck block with four-bolt mains that was produced from 1977 to 1990. Tall-deck 427 blocks were produced from 1968 to 1990 and used in big trucks.

This particular block showed up on eBay in October of 2004. It was owned by a drag racer who had just brought it back from the machine shop, where it had been torn down, hot tanked, and bored .055" over but not honed for the pistons. The main caps had been fitted with a complete set of ARP studs.

The seller was in Virginia and said that he didn't want to ship it. Since I have polished front axles for a hot rod shop in Virginia, I called them and they said that they'd be happy to strap it to a pallet and send it on its way. The total cost of the block and the freight was about $325. (Since then, I bought a second tall-deck 427 truck block locally for $150.)

I spent the better part of a day deburring the entire inside of the block, getting rid of any casting flash, and making it easier for the oil to drain back into the pan. While I was in there, I also used abrasives to clean up the oil passage in the rear main cap.

Next, I sanded the outside of the block with a variety of abrasives, working all the way up to 1,500-grit.

The pictures here were taken in March and April of 2006, and show it as it is now, with all of the polishing work virtually finished.


---

All of the fasteners will come from ARP.

The ignition system includes an MSD 8571 billet aluminum distributor with a slip collar so we can dial it in precisely. Other ignition parts include an MSD 6AL with a built-in rev limiter.

Custom headers with equal-length primaries will take some time to fabricate but the work will provide worthwhile results compared to generic production street rod headers that are simply designed to fit. The biggest challenge in designing and building the headers will be getting them to fit inside the stock '32 Ford hood. While "block-hugger" headers (which were inspired by the cast iron "ram's horn" exhaust manifolds found on early Corvettes and Chevy passenger cars) are readily available from several manufacturers, the goal here is a pair of true equal-length headers with correct-length primary tubes that don't compromise performance, while fitting between the frame rails and staying inside the narrow '32 hood.

Cermachrome thermal barrier coating on the inside and outside of the headers, as well as the rest of the exhaust system, will help get maximum power out of the engine. If the coating is applied properly, it will not discolor from engine heat, and can be kept shiny with the same polish that you'd use on aluminum, as long as it's not too abrasive.

The car will use a race-prepped Turbo 400. A very trick, bolt-together torque converter will come from Neal Chance Racing Converters.


---
Rob's Speed Shop in Mena, Arkansas provided a Brodix single-plane intake manifold for a 4150 carburetor on a tall deck block in October of 2004, in exchange for advertising on the site.

These pictures show the engine after a lot of filing and sanding, and some handwork with metal polish. The outer surfaces of the Brodix intake, the Pro Topline heads, the Chevy block, the Donovan gear drive, and the Milodon valve covers are completely smooth and shiny, with no ripples or waves. These parts were sand-cast, so their surfaces were pretty rough. Getting this kind of finish on sand-cast parts isn't easy, but that's what I wanted for this car. I had the time, and I knew how to do it. You just have to really want results like this.

The Brodix single-plane intake manifolds for both engines were sanded the same way that the wheels were.

I started by filing off the nitrous bosses and then worked it by hand to get everything including the top of the valley cover uniform and flat. I roughed it out with files and 60-grit and 80-grit emery cloth. Here are the basic steps involved in doing it:

When you start to shape metal, use emery cloth with a stiff backing, not sandpaper. Don't press down with any more than a few ounces of pressure.

While production polishers get the high points and the low points shiny, the goal here is to bring the high points down to the level of the low points.

Begin by sanding at 45 degrees from the direction of the part (or the imperfection that you're removing). You have to sand the entire surface of the area that you're working on in that same, diagonal direction.

Then sand it again, at 90 degrees to the direction you just sanded. Again, sand the entire area, and sand out all of the scratches left from sanding in the previous direction.

Keep working at it by alternating between those two different directions until you have the contour and smoothness that you're after. Every time you change directions, remove all of the scratches that were left from sanding in the previous direction. Then do it all over again with 100-grit emery cloth.

Once the entire surface is done that way, and there are no ruts, pits, or ripples left in the part, you can use 100-grit again, working in the direction of the part, until there are no scratches left from sanding in the diagonal directions, and then use a 3M sanding pad to get a brushed finish.

From that point, it's just a matter of going over it again with finer abrasives, without changing any of the contours, until the scratches are gone.

I've done a lot of parts with these techniques, but this intake took more time than anything else I've done.

If I ever polish another big block intake, it will be for an 8:71.


---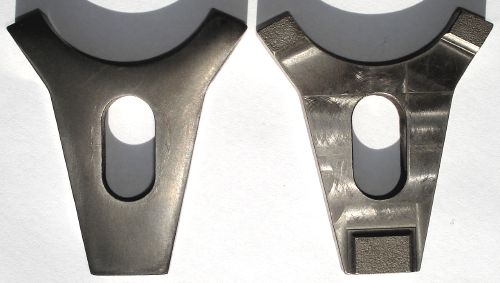 ---
The aluminum cylinder heads came from Pro Topline Cylinder Heads in New Zealand. In 2005, Pro Topline became a division of Racing Head Service.

Thanks to Pro Topline's sponsorship, which was arranged by Greg Stokes, a pair of their Pro Thunder aluminum heads with rectangular intake ports arrived in February of 2003. As they are made, without any porting or cleaning up, these heads will outflow virtually any other ported streetable heads.

Pro Topline's big block Chevy heads were available with a choice of 320, 360, or 400cc intake runners. (If you're building a big-inch engine strictly for racing, their monster 400cc heads are also available with CNC-machined ports.) The 320cc versions will keep the velocity up and be much better-suited to something other than a really big-inch race engine, so that's what I went with for this car.

The intake ports measure 1.64" by 2.4" and take a Fel-Pro 1275 gasket. The combustion chambers are 119cc. They use 2.25" intake valves and 1.88" exhaust valves, rolled over to 15 and 24 degrees.

When you consider their quality and the technology that goes into them, and the amount of work that would be required to get lesser heads to flow like these do, these heads are a good value. They sure make the old factory iron large oval-port "781" heads that came with the engine for the truck look cheap, compromised, and obsolete.

Another benefit of the aluminum heads is that at only 31 pounds apiece, they will take a lot of weight off the front end of the car. (And by using an aluminum water pump and an aluminum block, the complete engine would actually weigh less than a cast-iron 350.)

To minimize carbon build-up, I've polished the combustion chambers and the exhaust ports, and will finish the chambers when we CC them.

The next step was blending the valve pockets, smoothing out the ports, and then giving them the correct surface finish.

To help the heads flow, I've removed the casting seams that run along each side of the intake ports. To provide better fuel atomization, the intake ports were worked with nothing finer than 80-grit.

To make the heads match the rest of the engine and to make them easier to clean, I spent some time using files and emery cloth to get the rough-cast areas of the outside surfaces smooth.

Other valvetrain parts will include stainless steel valves from Ferrea Racing Components, a hydraulic roller cam, rocker stud girdles, aluminum roller rockers, and titanium locks and retainers.


---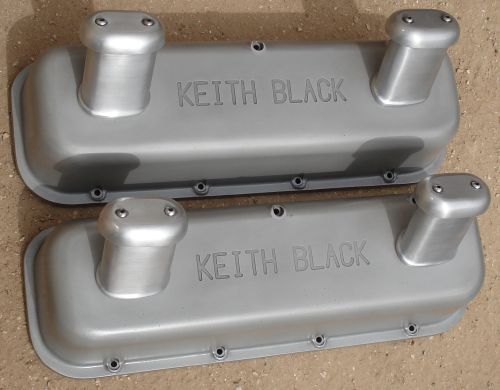 ---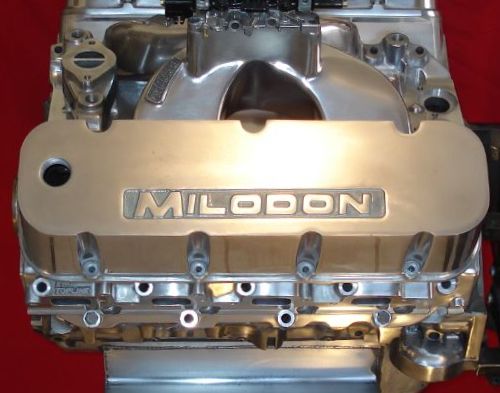 ---

---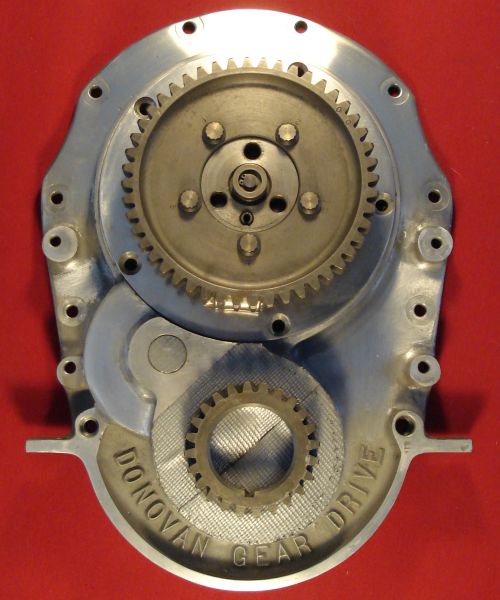 ---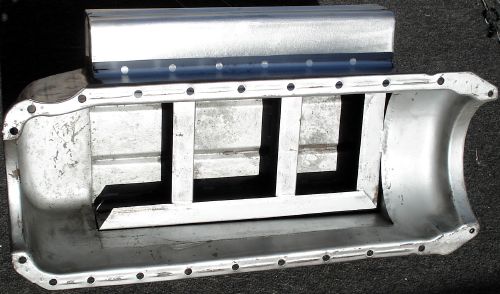 ---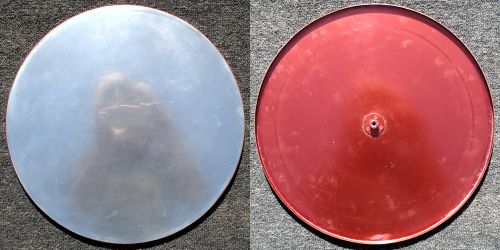 ---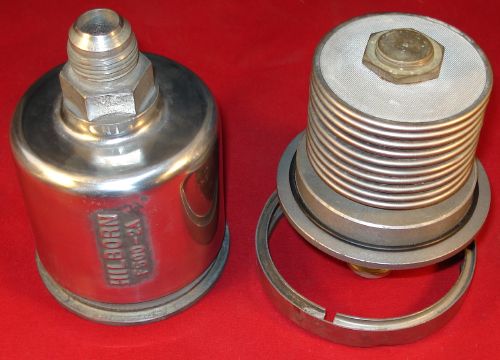 ---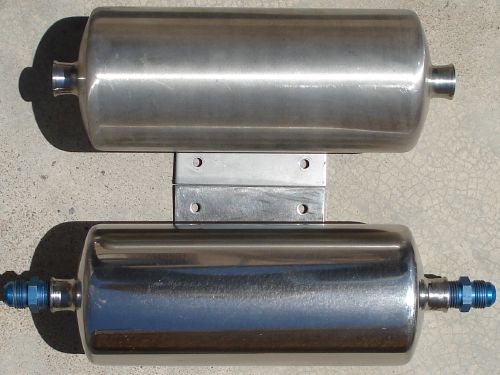 ---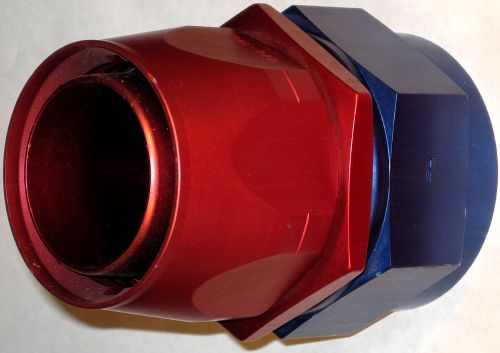 ---
The truck engine
---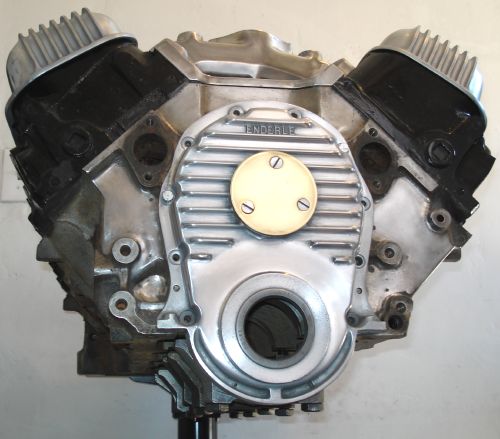 ---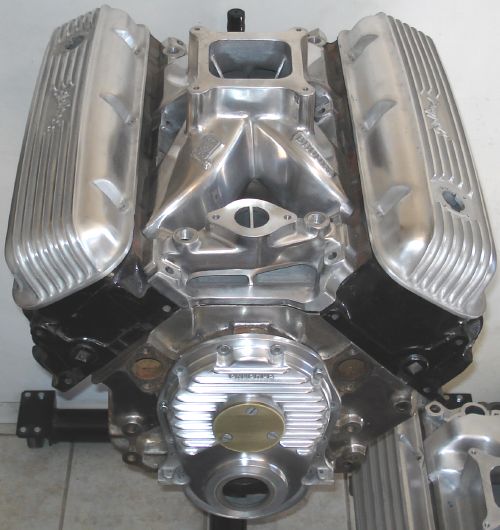 ---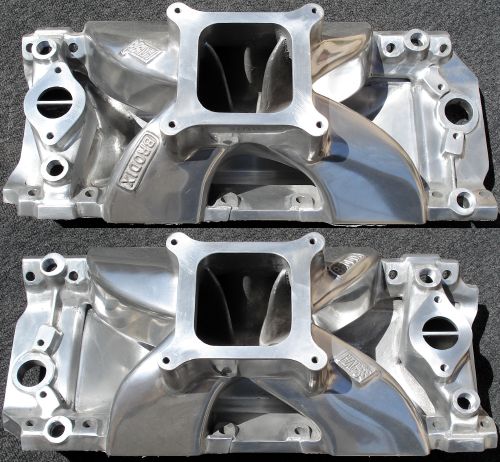 ---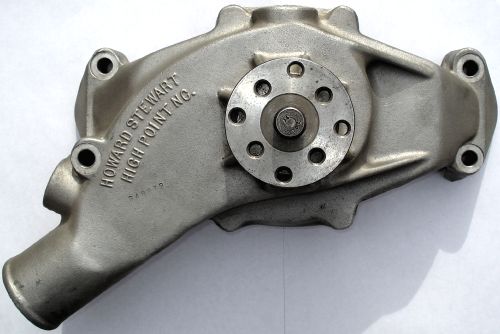 ---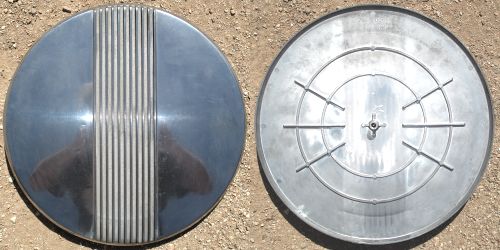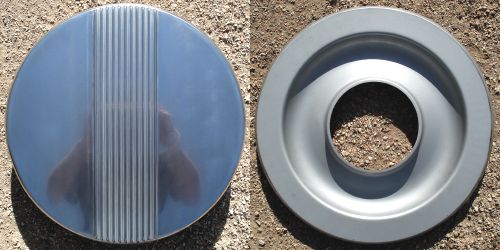 ---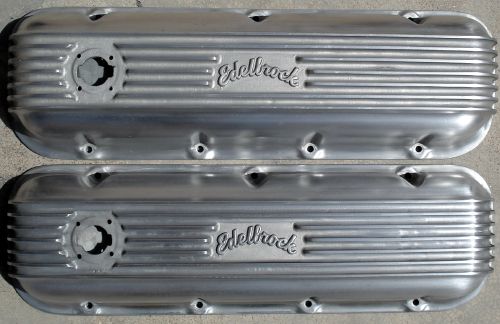 ---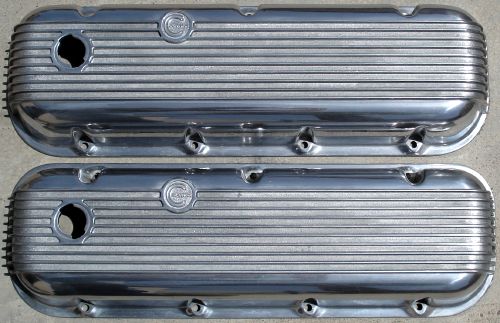 ---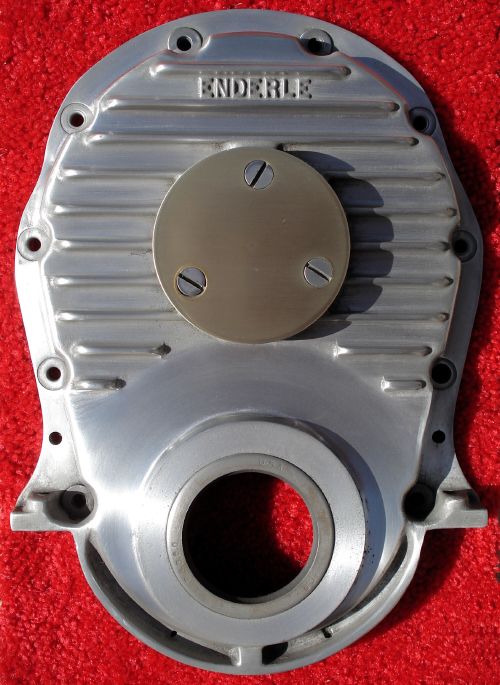 ---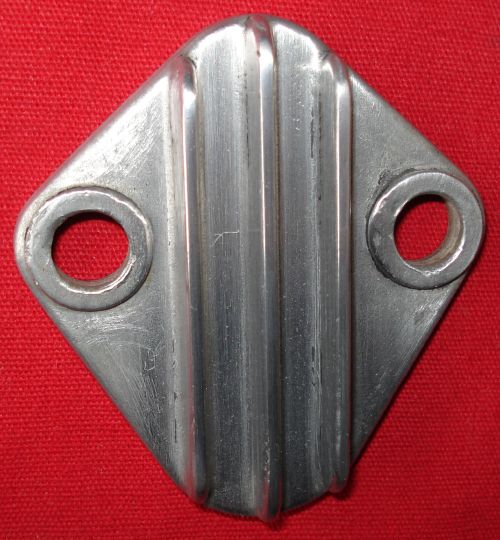 ---


All text and images on Roadsters.com
are Copyright 1996-2013 Dave Mann