1932 Ford roadster project
Last updated on September 26, 2013
---
The race car
---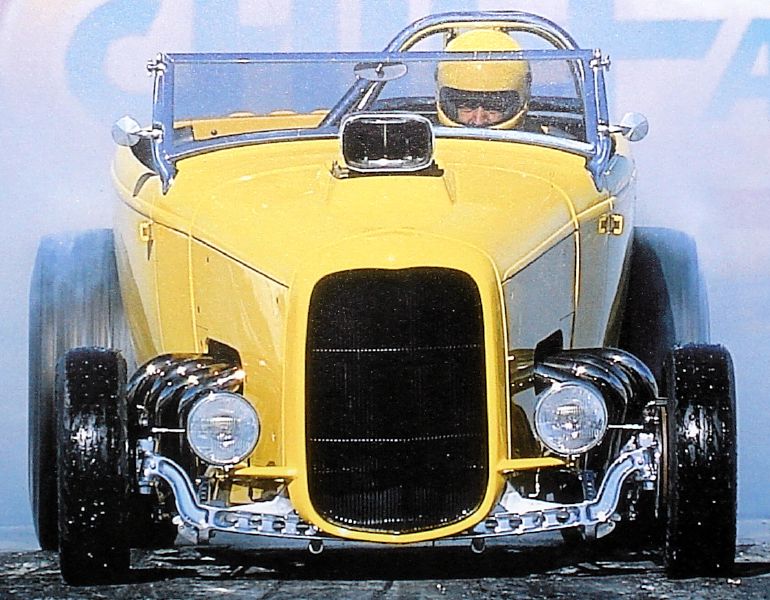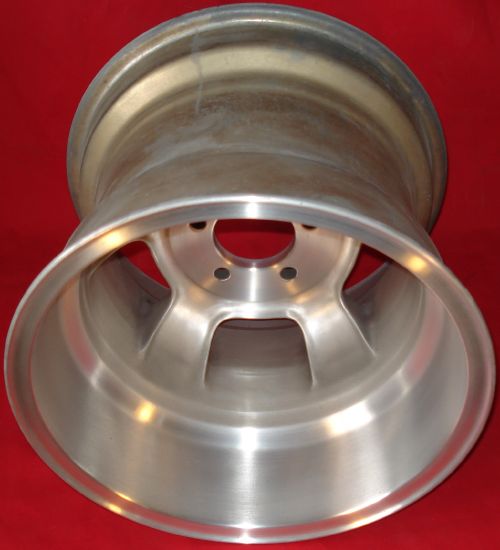 The race car project began one day back in 1999, not long before we went to the fiftieth Grand National Roadster Show. Standing outside in the California desert, I unpacked the pair of late-Sixties Halibrand magnesium 16 by 13s that the brown truck had just delivered.

You can read more about these wheels, as well as the other wheels for all of our projects on another page.

As soon as I saw these wheels, that was it. I knew that I was going to build a car around them.

I also knew that I was completely out of my mind.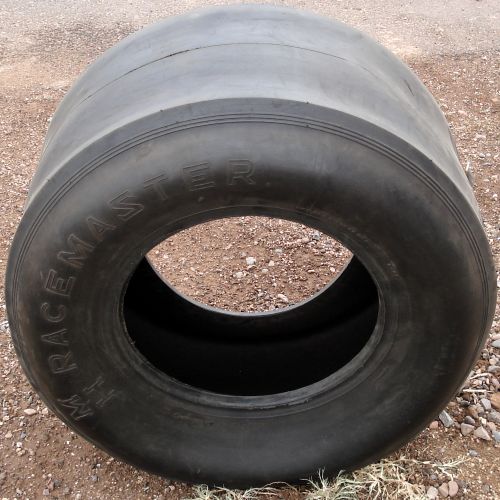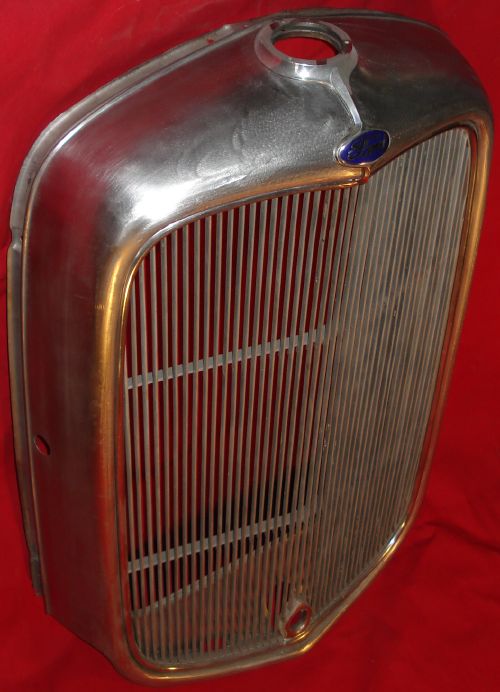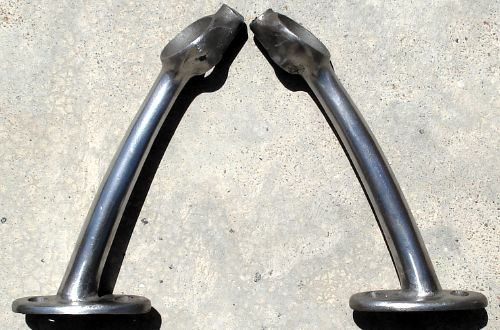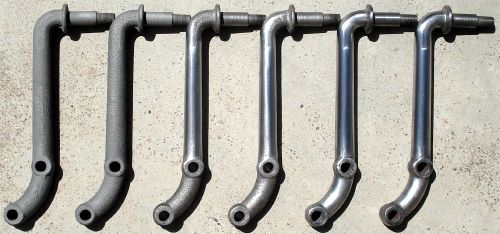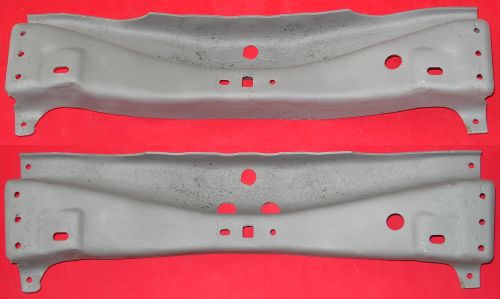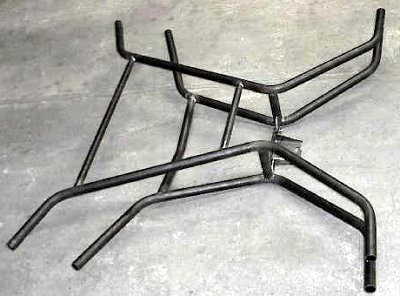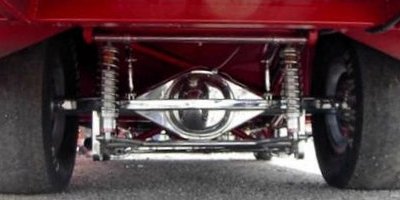 In March of 2005, Darryl Smith, stopped in at my shop. Darryl runs a very respected shop called Darryl Smith Race Cars. A true perfectionist, Darryl is a very experienced race car designer and builder with an interesting backgound.

Back in the mid-'90s, Darryl and I worked together, building race cars. Before that, Darryl built Pro Stock cars that were raced by Bob Glidden, Warren Johnson, Ricky Smith, and Jim Yates.

After a quick tour of my shop that included my explaining what I wanted the car to do when it was done, Darryl dug the direction the roadster was heading. And, having about as much common sense as me, Darryl indicated an interest in getting involved in the project.

Darryl's company has a division known as 9-inch Warehouse, a major distributor of rear end parts from suppliers that include Currie Enterprises, Richmond Gear, Strange Engineering, and Mark Williams Enterprises. Darryl and his staff also fabricate and modify rear axle housings, so they can do anything that might be called for on the street, strip, or salt.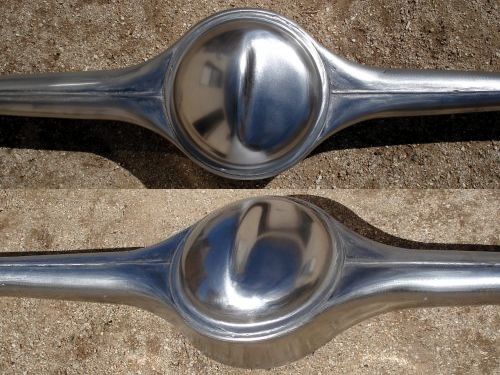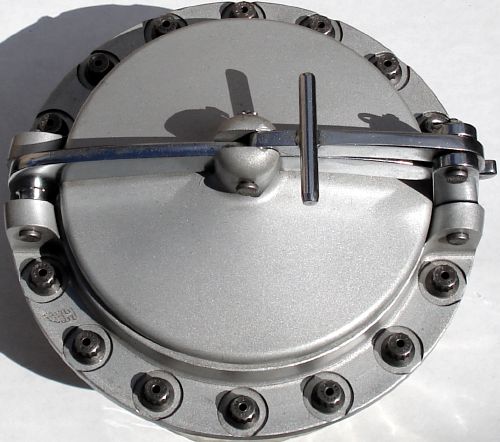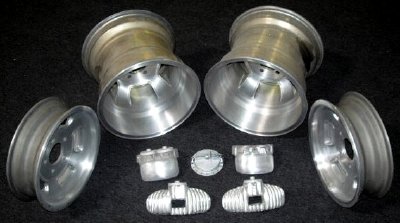 Here are some of the original Halibrand Engineering parts that the race car is being built around. This set of four Halibrand magnesium brake calipers, which were made for Indy cars and sprint cars in the 1960s, came from Ed Norton.

This picture shows the dual-piston rear calipers behind the finned "lobster" front calipers, which were designed to fit inside of early 18-inch Indy car wheels. I bead blasted them, and have started to completely polish them. If we decide to use them, they will be sent out to be rebuilt with sleeves, and custom aluminum hubs and brake hats will be machined along with the mounting brackets, and a set of drilled cast-iron discs.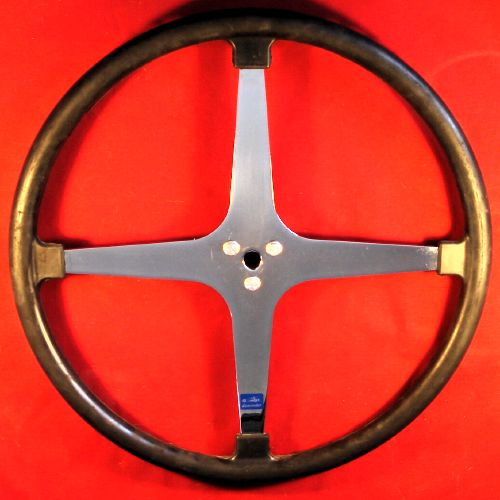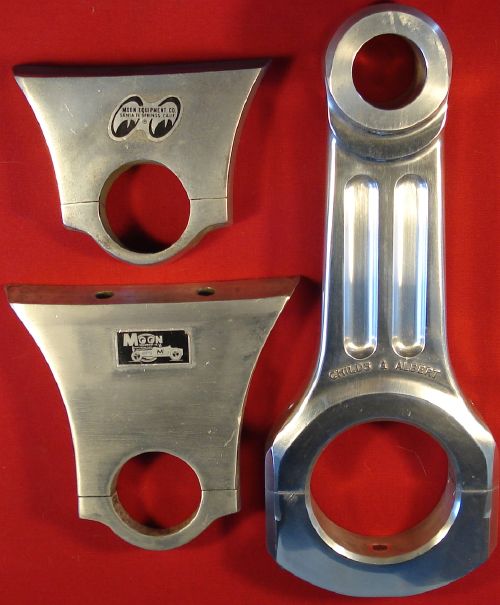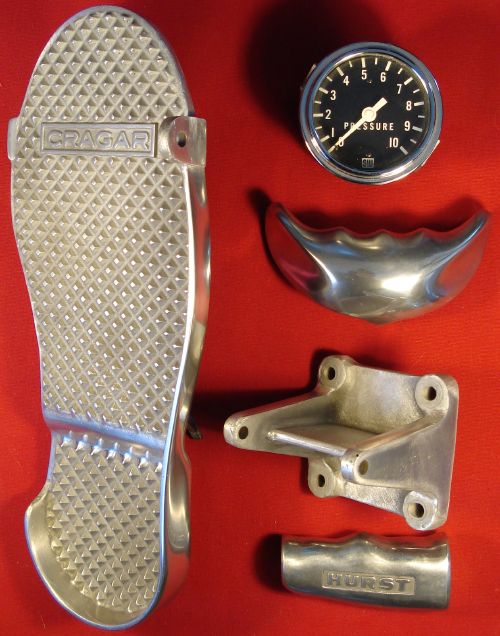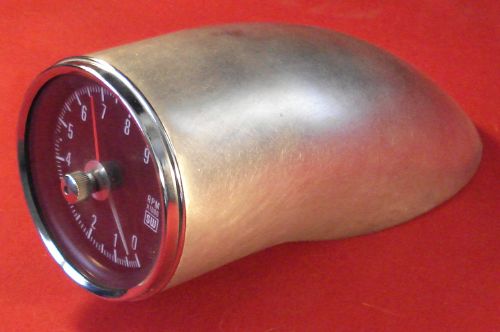 Steve Baker, the owner of Safecraft Safety Equipment in Concord, California, has offered a padded and upholstered aluminum seat, an SFI-approved five-point safety harness, and a race-legal Halon fire system for the car, in exchange for advertising on this site.

Thanks to Steve, I'll be a lot safer. I'll also be in good company. Safecraft products are used by many of the top race teams in the IHRA, NASCAR, and the NHRA.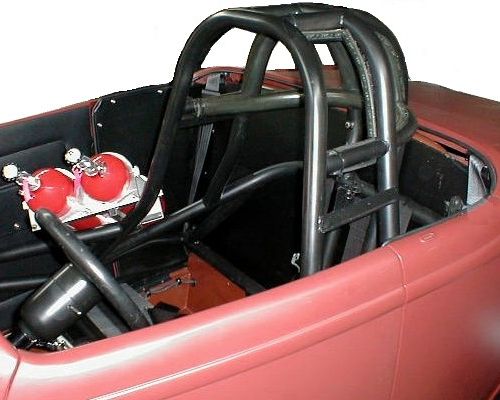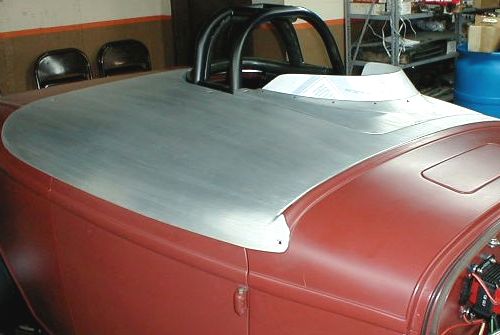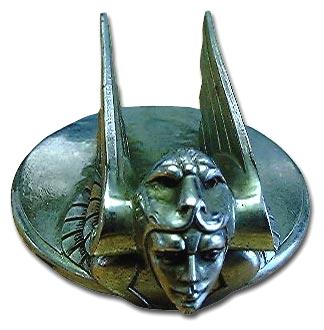 ---


All text and images on Roadsters.com
are Copyright 1996-2013 Dave Mann