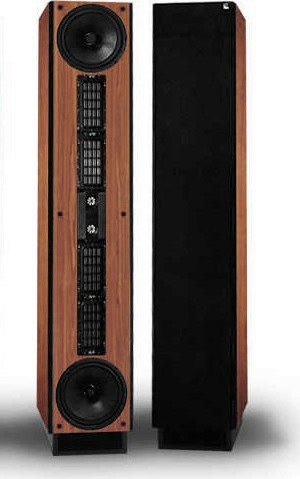 As you can see, it takes twice the power to achieve a given sound pressure level from a speaker compared to one with a sensitivity rated at 3dB less. Every time you turn it up and make it 3dB louder, you're using twice the power. This is an absolute law of physics, so there are no exceptions.

An inefficient speaker system rated at 81dB/1W/1m needs over 500 Watts to provide the same sound pressure level as can be achieved by using a system rated at 102dB/1W/1m and only four Watts of amplifier power.

There's no such thing as the perfect speaker, or the ideal type of driver. That's why we have such a vast array of speakers on the market. Everyone has their own ideas. And every speaker system has its limitations.

Some people think that because speakers are what makes the sound, speakers are the most important component in an audio system. That's not the case.

An average system with superb speakers cannot sound as accurate as a superb system with average speakers, because a speaker can only reproduce what you feed it.

The more accurate a speaker is, the more it will reveal the limitations of the signal it's fed.

Choosing a speaker system is a bit like choosing a car. There are lots of them available. The challenges are in deciding on how much to spend, and what limitations you think you can put up with.

Whether you lean towards electrostatics, ribbons, planar speakers, compression drivers with horns, cones in boxes, or a combination of some of these types, you'll find it here.